About Mena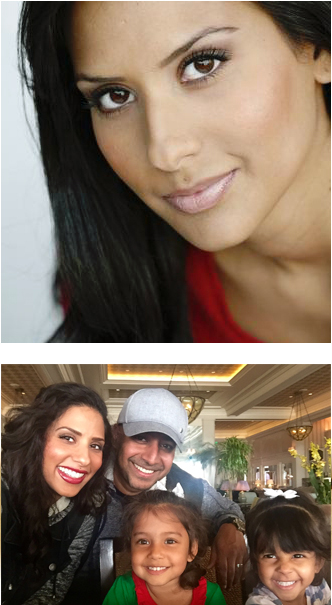 After completing her Bachelor's of Health Sciences Degree at California State University, Long Beach, Mena explored her passion in the natural health field and connected with Acupuncture and Herbal Medicine.
She worked under the prestigious Oriental Medicine Doctors Xiao Ming Xu and Yi Pan in Brentwood, CA, while attending Emperor's College in Santa Monica, CA.
Mena moved to Pennsylvania for only thing that can get a Cali girl to the East Coast – LOVE! It is here she completed her Masters of Traditional Chinese Medicine at the highly regarded Pacific College of Oriental Medicine, New York.
Her studies continued abroad where Mena successfully finished an International TCM training program at Chengdu's University of TCM in Chengdu, China. With clinical training and classroom hours, her training in China has proved to be invaluable and greatly benefit her patients.
Mena is board certified and accredited by the National Certification Commission for Acupuncture and Oriental Medicine (NCCAOM) and is licensed in both Pennsylvania and California. In addition, Mena is a member of the American Acupuncture Council (AAC) & Association for Professional Acupuncture in Pennsylvania (AFPA) and is certified in Facial Rejuvenation.
Mena obtained her Doctorate degree in Acupuncture and Chinese Medicine in 2017, from Pacific College of Oriental Medicine. She specializes in psycho-emotional disorders (stress, anxiety, depression), digestive disorders and preventative care. Mena strives to help her patients reach their fullest potential by helping them manifest a happy, healthy life.
She currently resides in Wayne, PA with her two mischievous daughters, Maya & Amani and her husband/best friend, Ashwin. ​